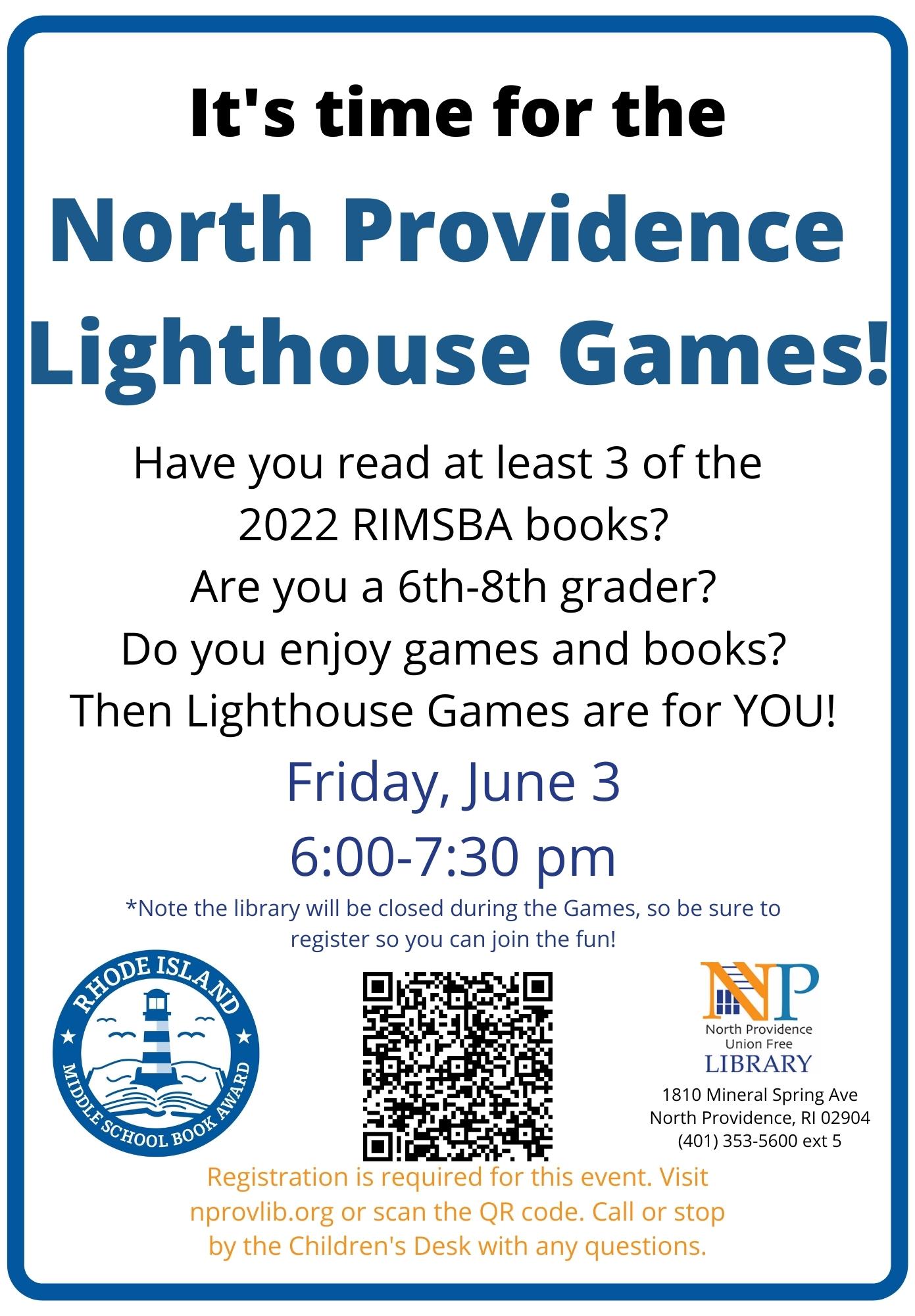 Are you a 6th - 8th grader in North Providence, and/or do you come to the Middle School Book Club here at the library? Did you read at least 3 of the 2022 RIMSBA nominees? If so, then get ready to compete in teams to see who can win the 2022 Lighthouse Games Trivia Challenge that we will be hosting here at the library on Friday, June 3rd from 6 - 7:30pm. The library will be closed to the public, so we will be able to spread out on the first floor to compete in 4 rounds of trivia fun. Register here for this super-awesome event created by our very own Miss Stacy and Miss Lynda. You will get to compete with and against your friends! Hope to see you there!
The 2022 RIMSBA winner has not yet been announced, but stay tuned for updated information about the 2022 winner and the list of 2023 nominees!
Also check out the RIMSBA Facebook Page for all kinds of information and events surrounding the Rhode Island MIddle School Book Award.
If you are interested in joining a book club loosely based on this list, then we have one for you - The Middle School Book Club! All are welcome, you do not need to live in or attend school in North Providence to join. You just need to be in grades 6-8! For more information, click here.