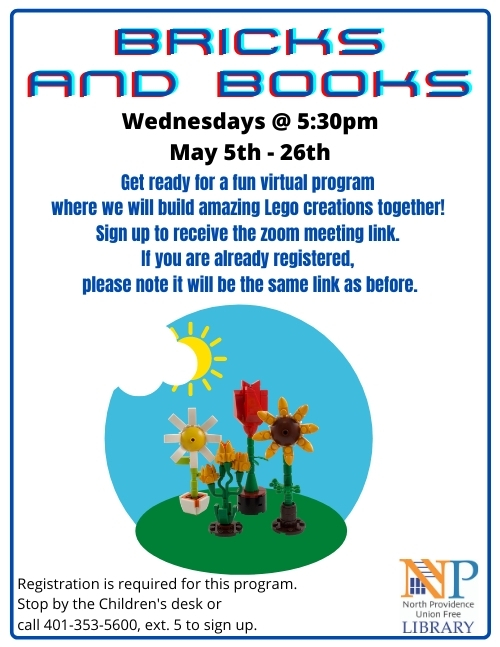 Get ready for a fun VIRTUAL program where we will build amazing Lego creations together! Sign up to receive the zoom meeting link.
We have a great group of kids around the ages of Kindergarten - 2nd grade participating. 
We meet Wednesdays @ 5:30pm. The May session will run May 5 - 26.
Registration is required for this program, but is ongoing throughout the session. If you missed the first couple of meetings, your child can still join the group. Stop by the Children's desk or call 401-353-5600, ext. 5 to sign up.