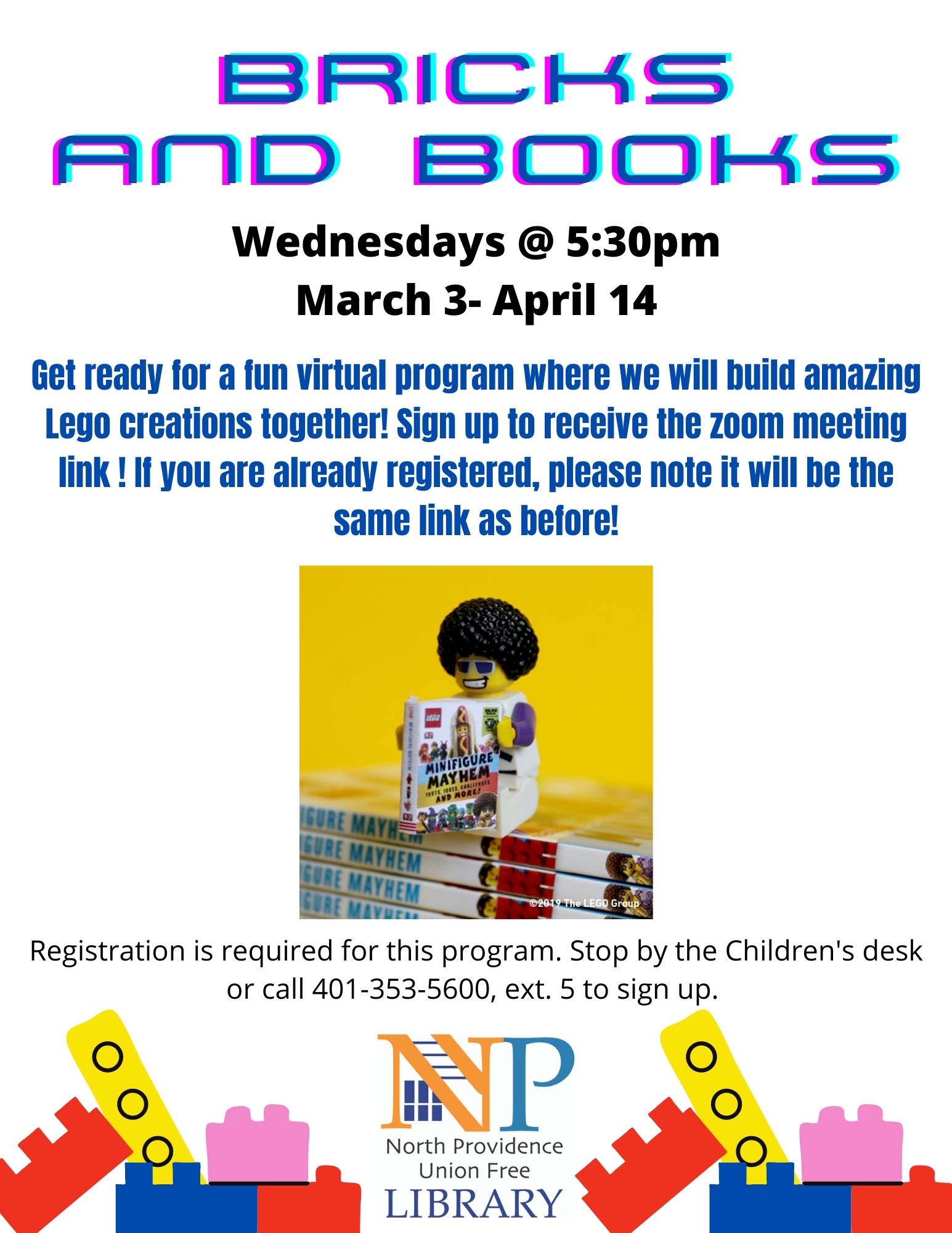 Get ready for a fun VIRTUAL program where we will build amazing Lego creations together! Sign up to receive the Zoom meeting link and password. If you are already registered, please note that it will be the same link as before.
We have a great group of kids around the ages of Kindergarten - 2nd grade participating. 
We meet Wednesdays @ 5:30pm. This session will run March 3 through April 14.
Registration is required for this program, but is ongoing throughout the session. If you missed the first couple of meetings, your child can still join the group. Stop by the Children's desk or call 401-353-5600, ext. 5 to sign up.
Date
Wed, Mar 3 2021, 5:30pm - 6:30pm
Wed, Mar 10 2021, 5:30pm - 6:30pm
Wed, Mar 17 2021, 5:30pm - 6:30pm
Wed, Mar 24 2021, 5:30pm - 6:30pm
Wed, Mar 31 2021, 5:30pm - 6:30pm
Wed, Apr 7 2021, 5:30pm - 6:30pm
Wed, Apr 14 2021, 5:30pm - 6:30pm