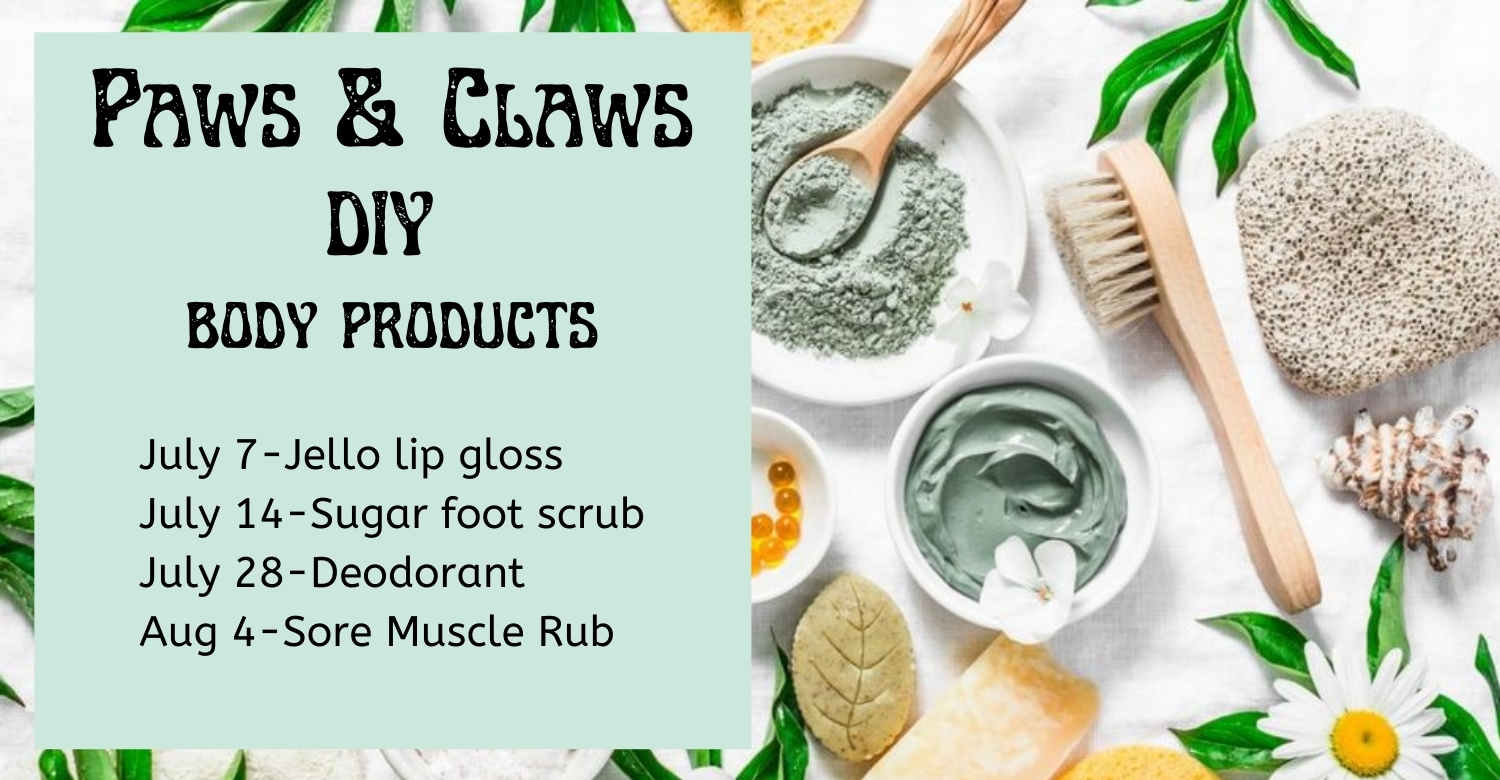 Join Miss Stacy for this 4-week program and make some DIY body products! Join for 1 or all sessions!
Registration is required. Please stop by the Children's desk or call 401-353-5600, ext. 5 to sign up.
This is for Middles and Teens entering Grades 6 & up.
There is no session on July 21 because of Middle School book club. 
July 7: Jello lip gloss
July 14: Sugar foot scrub
July 28: Deodorant
Aug 4: Sore muscle rub
Date
Wed, Jul 7 2021, 6:30pm - 7:15pm
Wed, Jul 14 2021, 6:30pm - 7:15pm
Wed, Jul 28 2021, 6:30pm - 7:15pm
Wed, Aug 4 2021, 6:30pm - 7:15pm