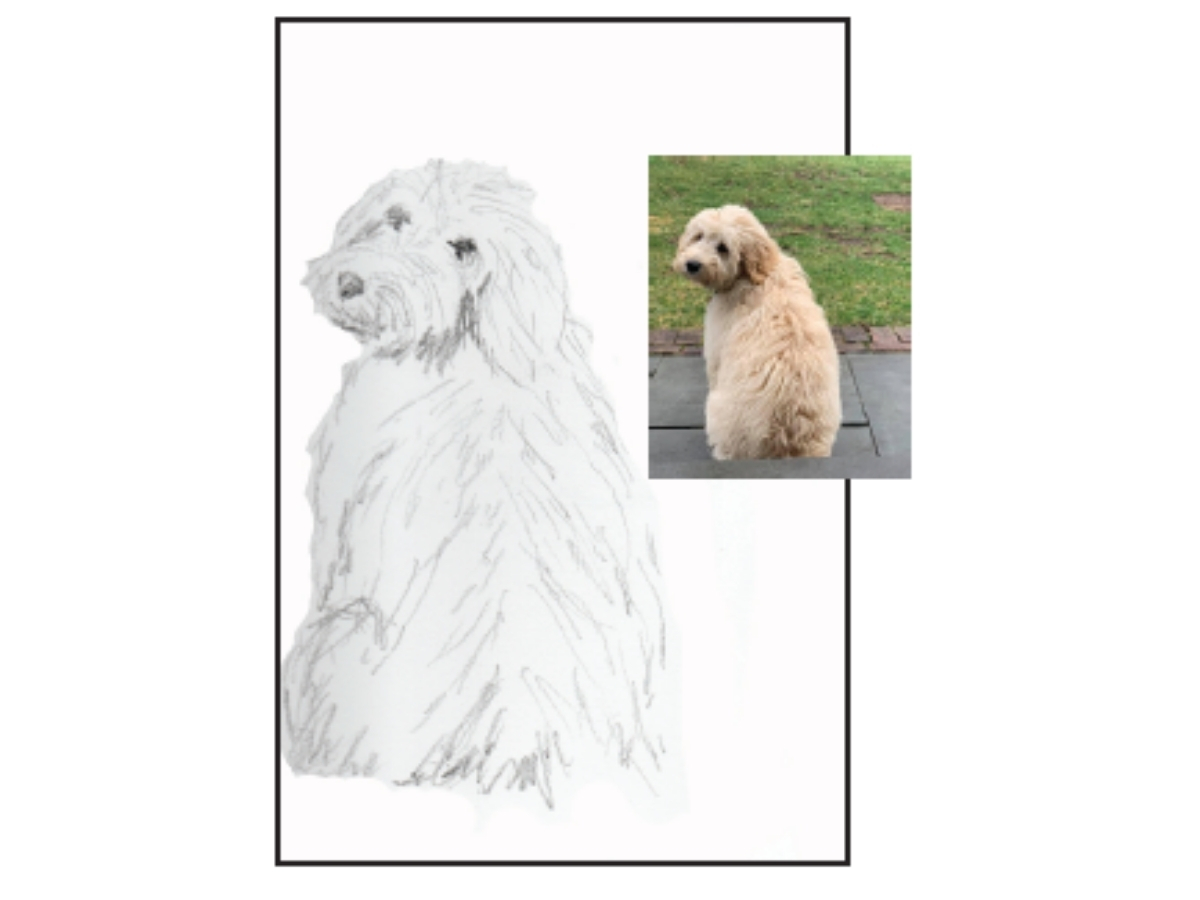 Sue Greco is coming back this summer to help you paint a picture of your pet! Bring a photo of your pet, or of an animal you want to draw. You will learn the basic drawing techniques. Then you will lightly watercolor the image to complete the project.
Kids ages 8 and up with a grownup
Thursday, July 8, 5:30 - 7:30pm
Registration is required. Please stop by the Children's department or call 401-353-5600, ext. 5 to sign up.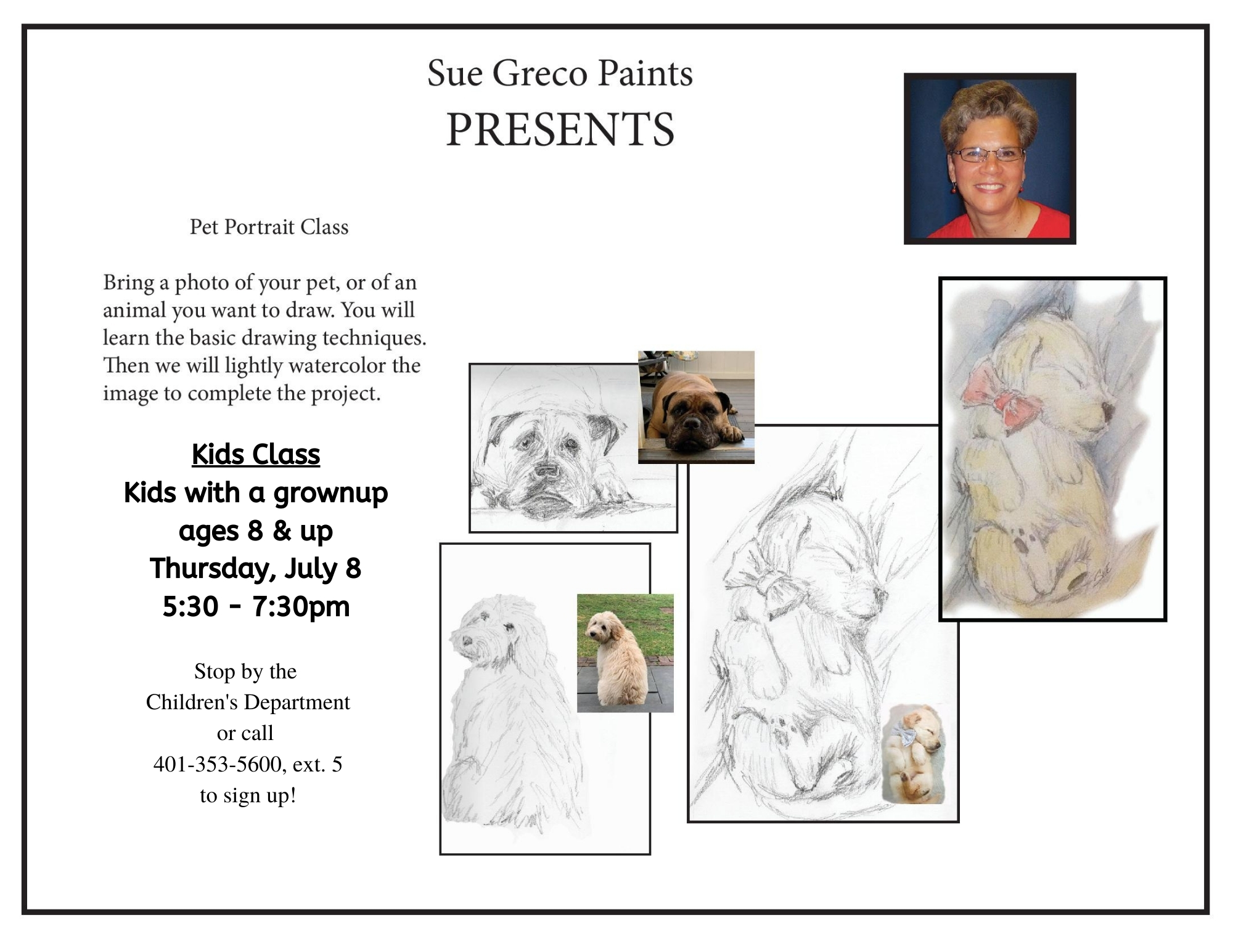 Date
Thu, Jul 8 2021, 5:30pm - 7:30pm