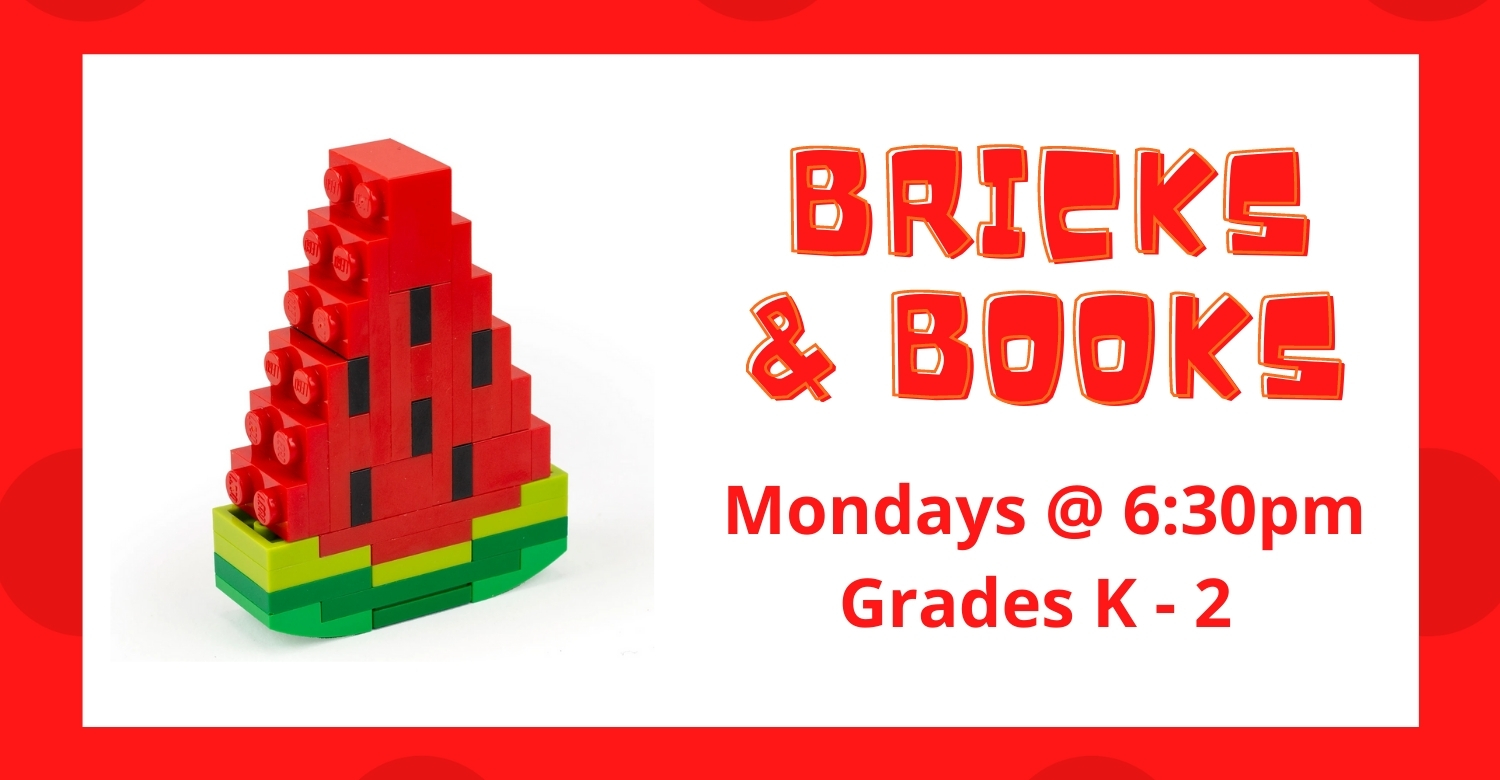 Join Miss Hailey-Rose for legos outdoors! We will meet under the portico in front of the library. This class is for kids entering Kindergarten - Grade 2, and will meet on Monday evenings at 6:30pm.
We will read a story and then kids will build their own creations on a related theme.
Registration is required. Please stop by the Children's desk or call 401-353-5600, ext. 5 to sign up.
Date
Mon, Jun 21 2021, 6:30pm - 7:00pm
Mon, Jun 28 2021, 6:30pm - 7:00pm
Mon, Jul 12 2021, 6:30pm - 7:00pm
Mon, Jul 19 2021, 6:30pm - 7:00pm
Mon, Jul 26 2021, 6:30pm - 7:00pm
Mon, Aug 2 2021, 6:30pm - 7:00pm