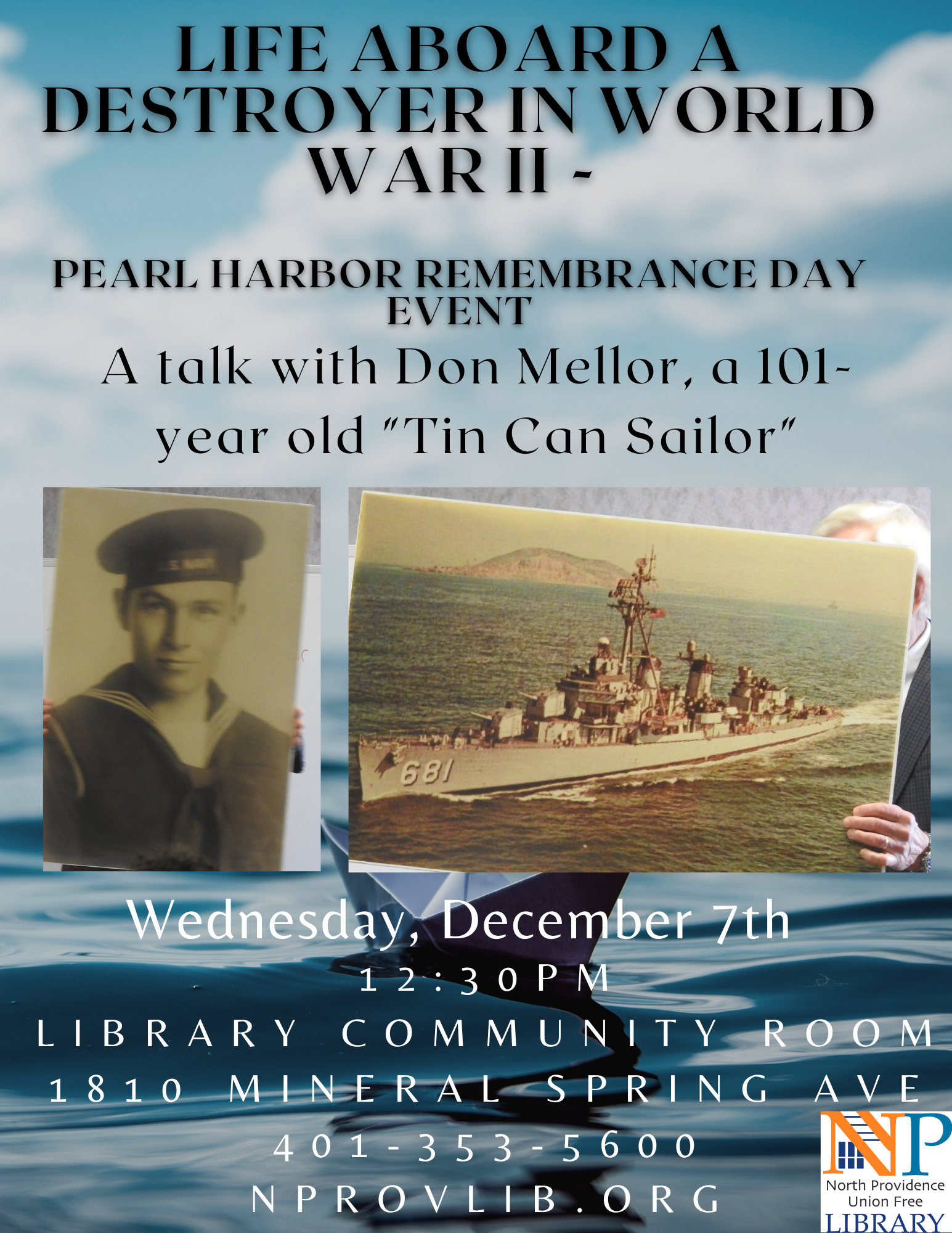 Join World War II Veteran Don Mellor as he describes his experience aboard The USS Hopewell during World War II. At 101 years old, Don is informative and entertaining. Listen to his stories and reflections on a very important day, Pearl Harbor Remembrance Day.
Wednesday, December 7th at 12:30pm in the library's Community Room.
Please register here.