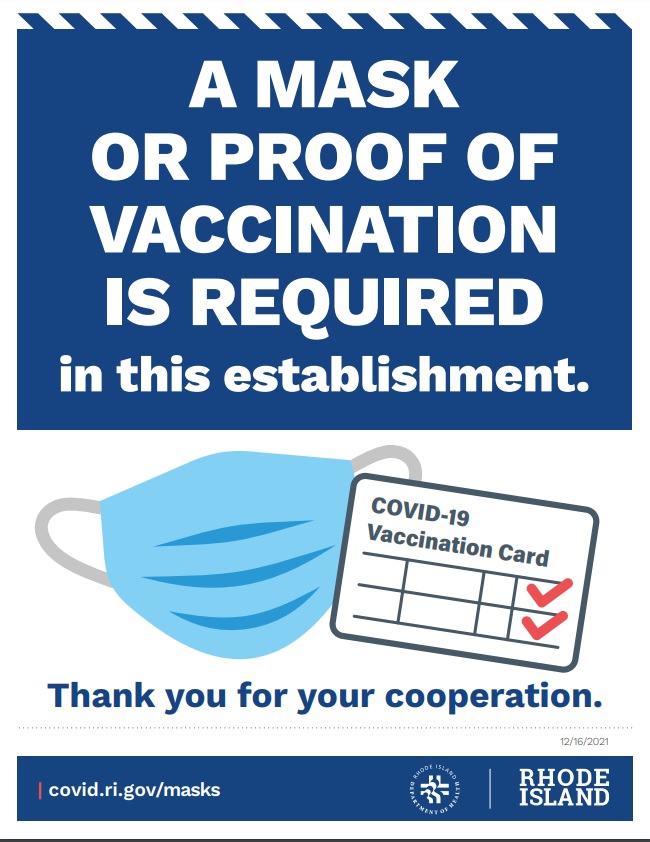 Starting Monday, December 20th, per our Governor's Executive Order 21-116, a mask or proof of vaccination will be required to enter and use the library.
This is a local municipal decision which may differ from other town and city libraries in RI. 
Let us please be respectful other libraries' decisions in the state during this difficult time to keep everyone as safe as possible.
If patrons cannot wear a mask or cannot be vaccinated for medical or religious reasons, we can make reasonable accommodations during this time, such as lobby pickup, printing items that patrons email us, and loan them a computer kit or mobile hotspot.
Anyone who needs to print or access their vaccination record may do so at https://portal.ri.gov/VaccineRecord/s/
Anyone interested in an upcoming vaccine/booster clinic on Tuesday, December 28th, can sign up at: https://www.vaccinateri.org/appointment/en/reg/7235912061
Thank you for helping us maintain safety at our library!