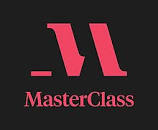 North Providence Library patrons can now access select classes from MasterClass, the streaming platform where anyone can learn from the world's best across a wide range of subjects, on hoopla Digital.
Courses like Black History, Black Freedom, and Black Love; Neil Gaiman Teaches the Art of Storytelling; and Gabriela Camara Teach Mexican Cooking are available now, with more coming over the next few months.
As the only library app with MasterClass content, we are excited to help you share this news with you and help them learn from the world's best.