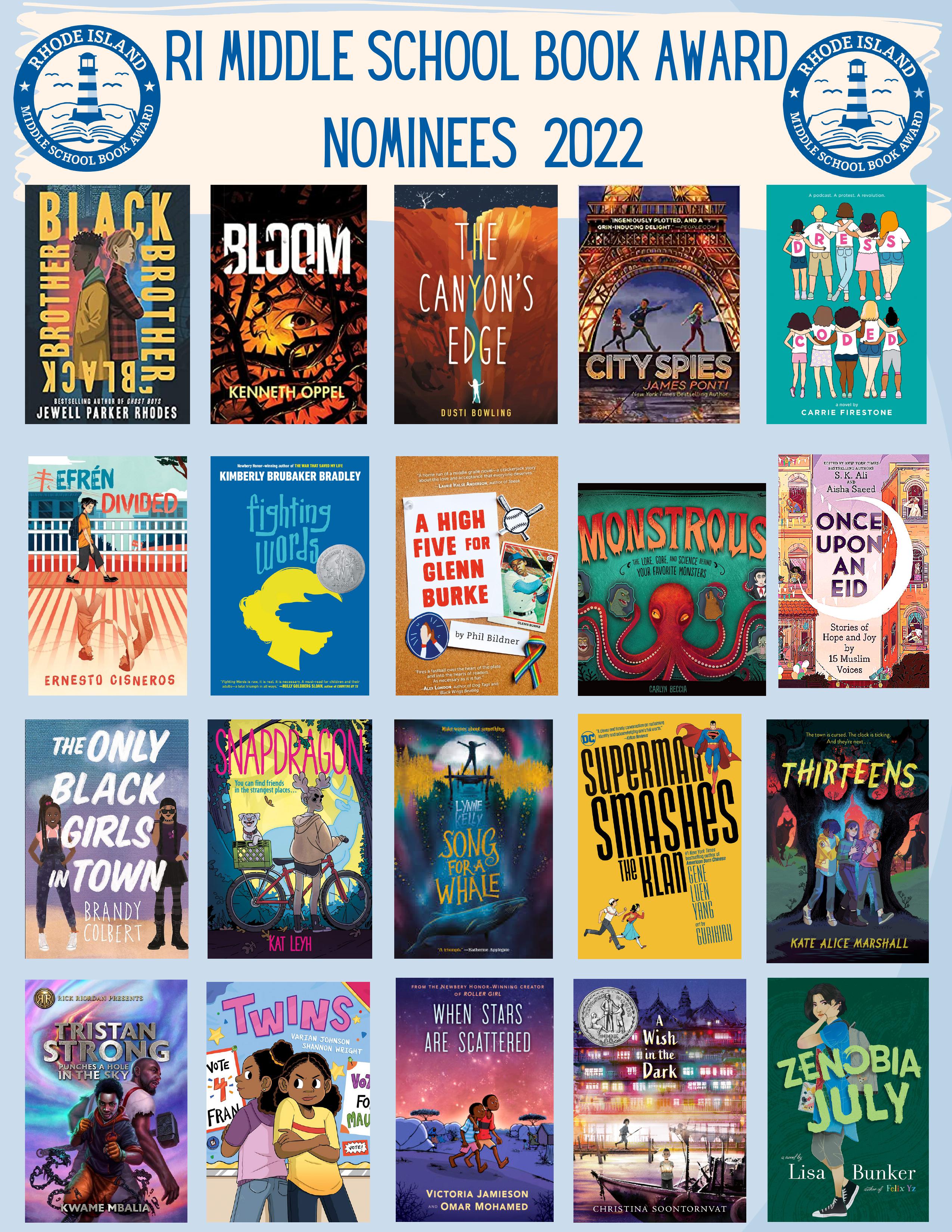 Are you a middle schooler looking for a great book? Then click on this list of 2022 RI Middle School Book Award Nominees. This is a great list of current titles, with a synopsis of each one. 
Also check out the RIMSBA Facebook Page for all kinds of information and events surrounding these nominees.
If you are interested in joining a book club loosely based on this list, then we have one for you - The Middle School Book Club! All are welcome, you do not need to live in or attend school in North Providence to join. You just need to be in grades 6-8! For more information, click here.